Presale mode for your codedamn courses ​
Once you're confident that you'll be able to ship a fully functional course in a few days or weeks, you can enable your course in presale mode. Benefits of enabling presale mode:
You can start driving revenue right away.
Your students can purchase your course before it is released.
You can offer early bird discount on your course.
Let us look how you can enable presale mode on your courses.
Enable presale mode ​
In order to enable presale mode, simply toggle your course state from Draft to Presale in the instructor dashboard course edit menu. Don't forget to Save Changes once you're done.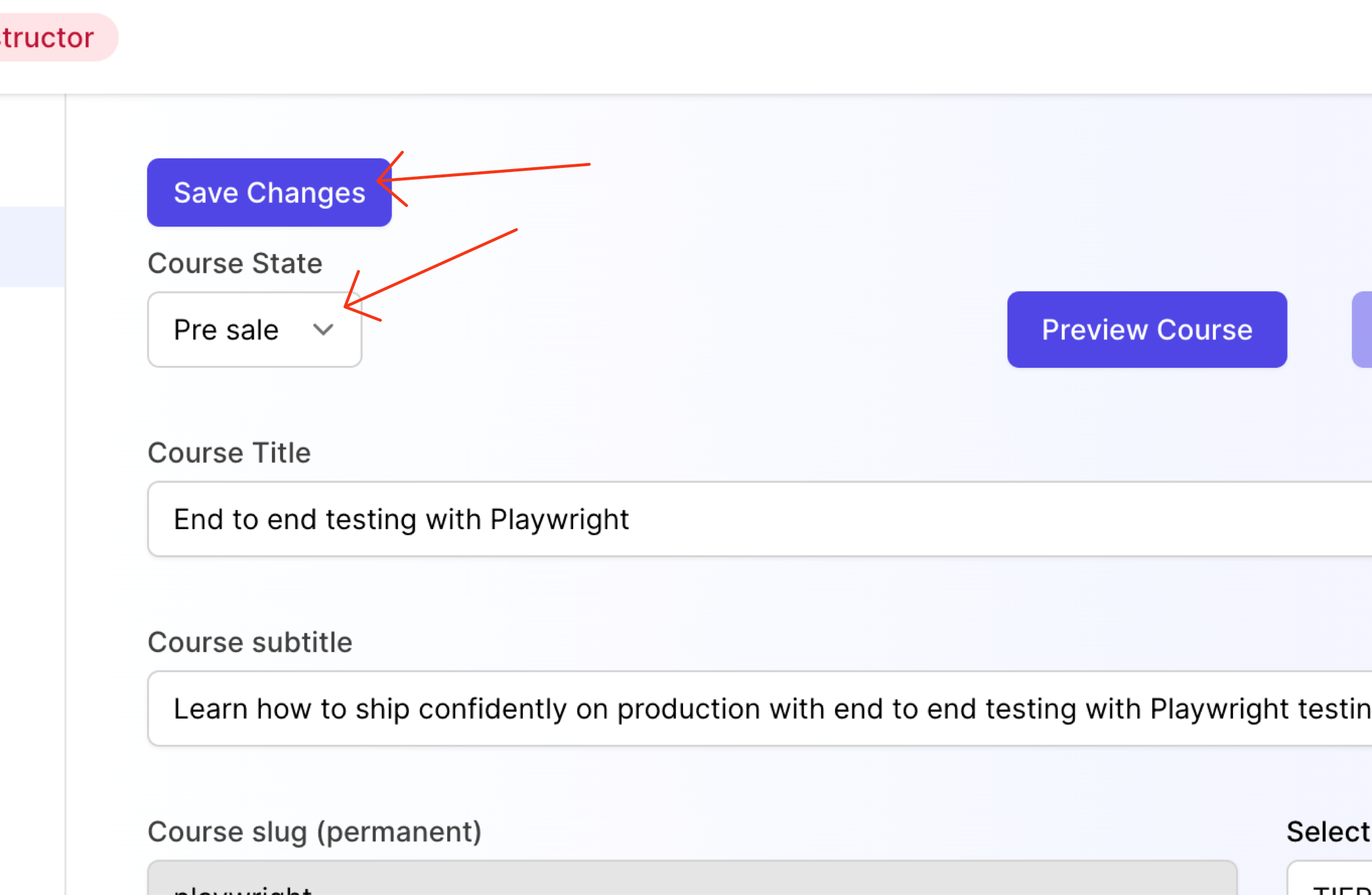 Set your presale course price ​
Once you enable your course in presale mode, your course would use a special presale price.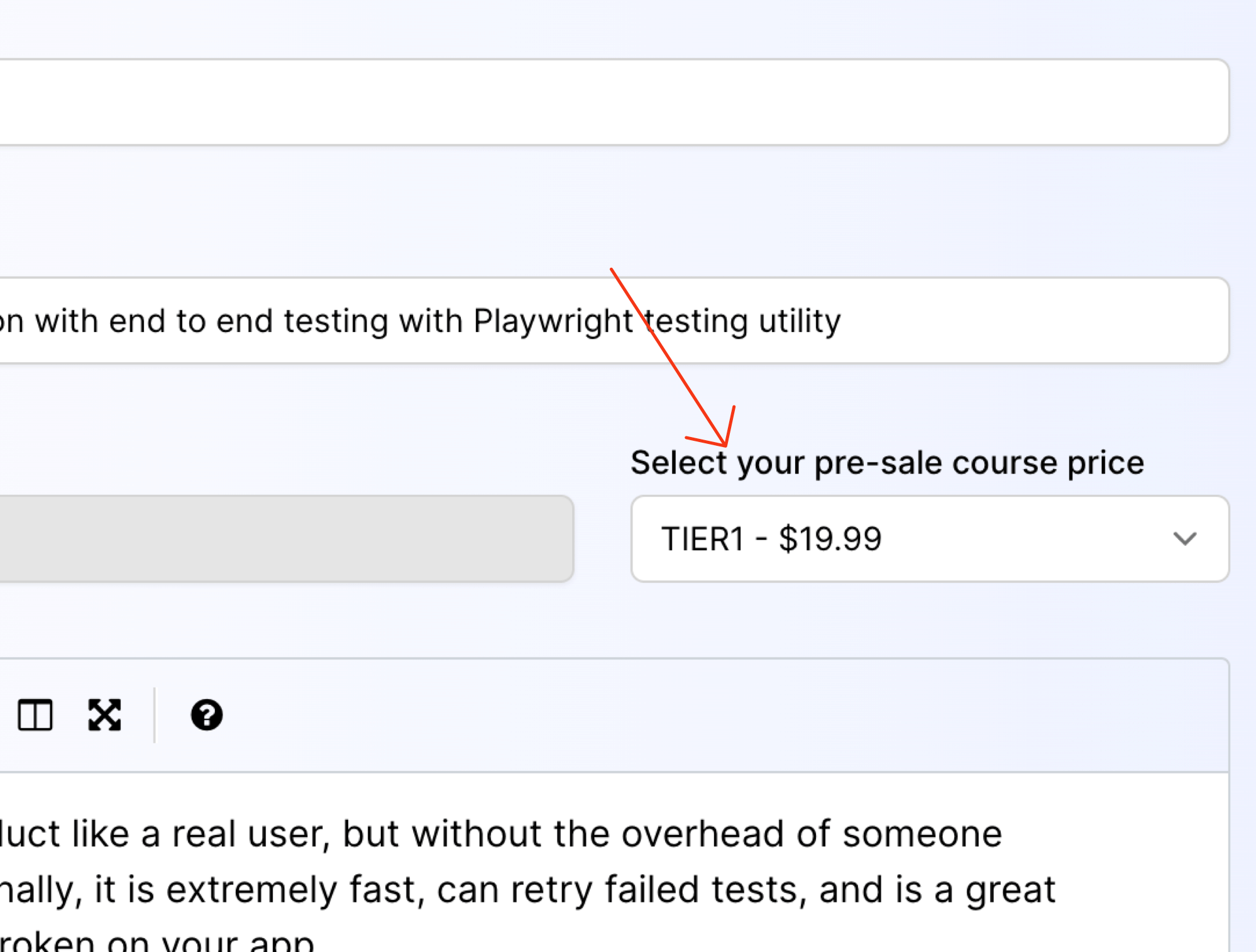 We recommend putting your course on a cheaper tier in this time for early students to enjoy a discount.
:::caution
Your students cannot access your course contents while it is in presale mode. Make sure to publish your course once it is ready, for students to be able to access it.
:::